In the last couple of weeks, our tiny apartment has seen quite a bit of reformation! Let me just say--hallelujah the paneling is gone! But more to come on that later.
As a result of the changes and the Spring cleaning I tackled, I've felt inspired to finally decorate my living room incorporating colors and ideas that I've been thinking about for quite awhile now. You've already seen t
he pillows I made for my couch
. I also bought some new curtains (pictures soon!). However, there was the issue of this big blank wall behind our couch and what to put there!
For awhile now, I've been loving date signs such as these: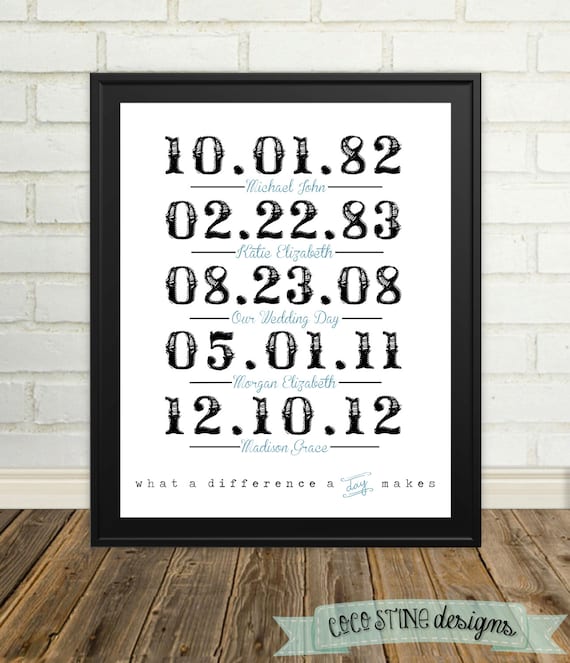 Now, I've already chosen what I want to hang on this big, blank wall--and I thought a sign like this would definitely compliment the look. But let me show you what I've chosen:
Isn't this bronze/brown letter R sweet? I loved it as soon as I saw it at Hobby Lobby. Thanks to a 40% off coupon, I was able to get it for $4.99!
Secondly, I ordered a photo canvas to hang alongside the R. Can I just say I'm in love with photo canvases and have dreamed of getting one for a long time? I had some walmart gift cards saved from Christmas time, holding out for the perfect thing to spend them on. When we got our wedding photos, I priced canvases and found out I can get this 16x20 size for only $4 out of pocket (after giftcards). Um, yes please!
So anyways, back to the dates. Don't you think it will look good hanging with the R and the Canvas above my couch? I thought so too.
I played around on
picmonkey
(my new favorite site) and came up with this:
I'm so pleased with the design. Although, I must say I had to print it three different times. Ahem..first I got Devin's birthday and our engagement dates wrong. The second time, I got our wedding date wrong. Yeah... But anyways, the third time's a charm, right?
To keep everything symmetrical, I wanted to fit this into a 5x7 frame. I know its a little on the small side, but I didn't want it overpowering anything else. Here's what it looks like after I popped it in the frame:
What do you think? I'm picking up my canvas this afternoon so stay tuned for the finished look!